"I was pretty shocked by David's accuracy considering he only had four lines of writing to work with."
Jakki Phillips, Evening Argus

"Many thanks for the session. Everyone thoroughly enjoyed it and it was something different for us to remember."
BAE Systems Events Organiser
Have you ever thought of something different for a company or private party or as a way of tempting people to visit your exhibition stand?
Graphology could be your answer. Many people are fascinated to learn what their handwriting reveals about themselves.
All I ask is for half a dozen lines of each individual's normal handwriting. From that I give a five minute verbal analysis highlighting the traits which are shown in the writing. These analyses can be written if required.
Corporate clients include:
The Wellcome Trust
Goldman Sachs
Cellnet
Snows BMW Portsmouth
AIT Computers
Avrup Engineering
Legal & General Assurance
P&O
The Champneys Group Ltd
Espresso Education
Chaucer Holdings Ltd
Brahm
Macquarie Bank Ltd
Brighter Prospects (Birmingham) Recruitment Services
B.E.Willis & Partners
Thomson Holidays
Wincanton plc
ASR Computers
Sani Bay Resort Hotels
The DRP Group
Procter and Gamble
Saga
Bae Systems
Ketchum
Draycott Education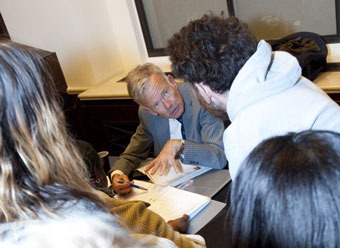 My charges are £500 plus expenses for a company function and £300 plus expenses for a private function. You can hire me via the booking form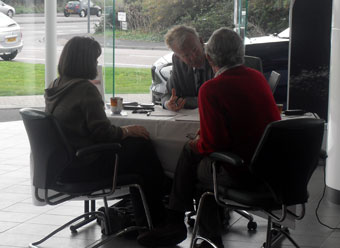 A corporate event for Snows BMW Portsmouth
September 2011.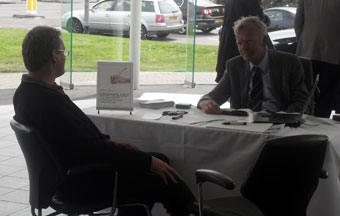 A corporate event for Snows BMW Portsmouth
September 2011.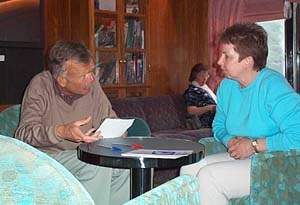 Back to top